Hi there!
I found lots of colourful candy on the table in the office, so I'd like to share this thing with you today.
The candy is from a wedding of one of our staff members, held in China.
I asked one Chinese staff about the wedding candy, and she said that they usually give away some candy when they send off their guests after the reception (just like weddings in Japan!)
Look at some candy packages closely!
Can you guess what they mean??? Hmmm...I guess you can!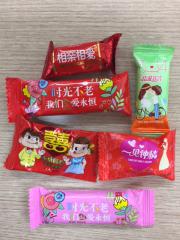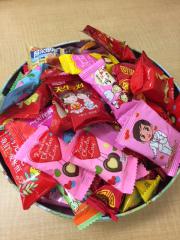 Well, take care and see you next time:)!