How did you enjoy your OBON holiday?
I had quite a long holiday, from 11th to 20th, and I went on a 2-day trip with my family in Itoshima and Hakata during the holiday.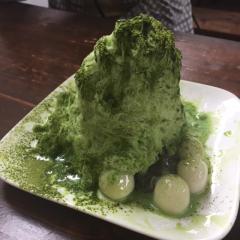 My No.1 thing of this summer was "ふわふわかき氷" (fluffy shaved ice dessert) at 村上や in Itoshima!!! It was so good!
I'm in love with it and hope to visit the place soon again!

No.2 event was "Little Mermaid" performed by 劇団四季 at Canal City theater! It was my very first musical play in my life. I had a great time!

I talked with my students about their summer break in class today, and they all had a great time with their family or friends during the break!
Please come visit us at YMCA to talk about your summer holiday!
2018/08/23 03:23